your
domain
  Hosting Agreement
  Your Main Page
  Your Sample Page
  Your Logs
  About Your Logs
  Site Registration

 policyinfo
  Traffic/Disk Meter
  Disk Usage
  Web Traffic
  CGI Restrictions
  Members Only
  SPAM resource center

 webpublishing
  Introduction
  HTML Tutorial
  HTML Help Links
  More HTML
  "How to" archive
  HTML Writer Guild
  XML - New!

 ftpinfo
  Introduction
  File Transfer
  Getting FTP Client
  Client configuration
  More FTP Info

 webresources
  Graphic resources
  ELN image archive
  Web Services
  Color Chart
  Developers

 cgiscripts
  Introduction
  CGI Restrictions
  Your Sample CGI
  Capabilities
  Available Scripts

 onlinehelp
  System Status
  Websupport
  Tech Support
  Earthlink Glossary

 EarthLinks
  Website Services
  Internet News
  ELN Extras!
  What's HOT!
  bLink onLine
  The ARENA
  The Mall
  Partner Program

 emailcontacts
  Webmaster
  Tech Support
  Corporate Sales
  Account Resource


Welcome to your new website!
Welcome to the EarthLink Resource Page. This site was designed to facilitate your needs as the new www.kennykopecky.com webmaster! Please take this time to review some of the links that we have provided for you found within the left toolbar.

Web Help

Note that there is much online help available for you or your developer. These links contain useful information for users of the World Wide Web, Web Design rescources, EarthLink Policies, as well as resources to advanced Web Authoring. Also note that EarthLink has a complete glossary of terms to help in answering some of the questions that you may have about the technical "jargon" of today's internet.
When you are done learning about the WEB, please visit the EarthLink Home Page at www.earthlink.net to get the most out of our service to you. When you get to the EarthLink Home Page, note that there are more useful links available to you. Please take time to see the section on "Creating Web Pages". This guide can show you more advanced website designing and programming.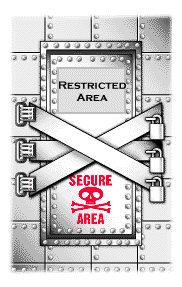 Secure-Link Services
Earthlink Network is pleased to introduce our Secure Services SecureLink Server. Through our SecureLink Server, we offer to our Web customers some of the most powerful secure and encryption technologies available today. Our SecureLink Server utilizes the Netscape Commerce Server which employs the Secure Sockets Layer (SSL) protocol to ensure the integrity and privacy of all communications between the client browser and Web server. We also offer public key encryption services for those customers requiring secure encrypted e-mail and data storage services.

Real Media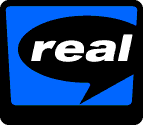 For our Multimedia enthusiasts, EarthLink Network offers RealMedia audio and video streaming. This enables you to send audio and video files from your site. There are no limits on how you can use streaming media. Some sites broadcast music, news, samples of CDs and videos, or even live demonstrations of their products. Streaming media makes your site more attractive, and reinforces your company's message. Please click on the Real Media icon above for pricing.