Kenny Kopecky 1993-2010 WSMC #27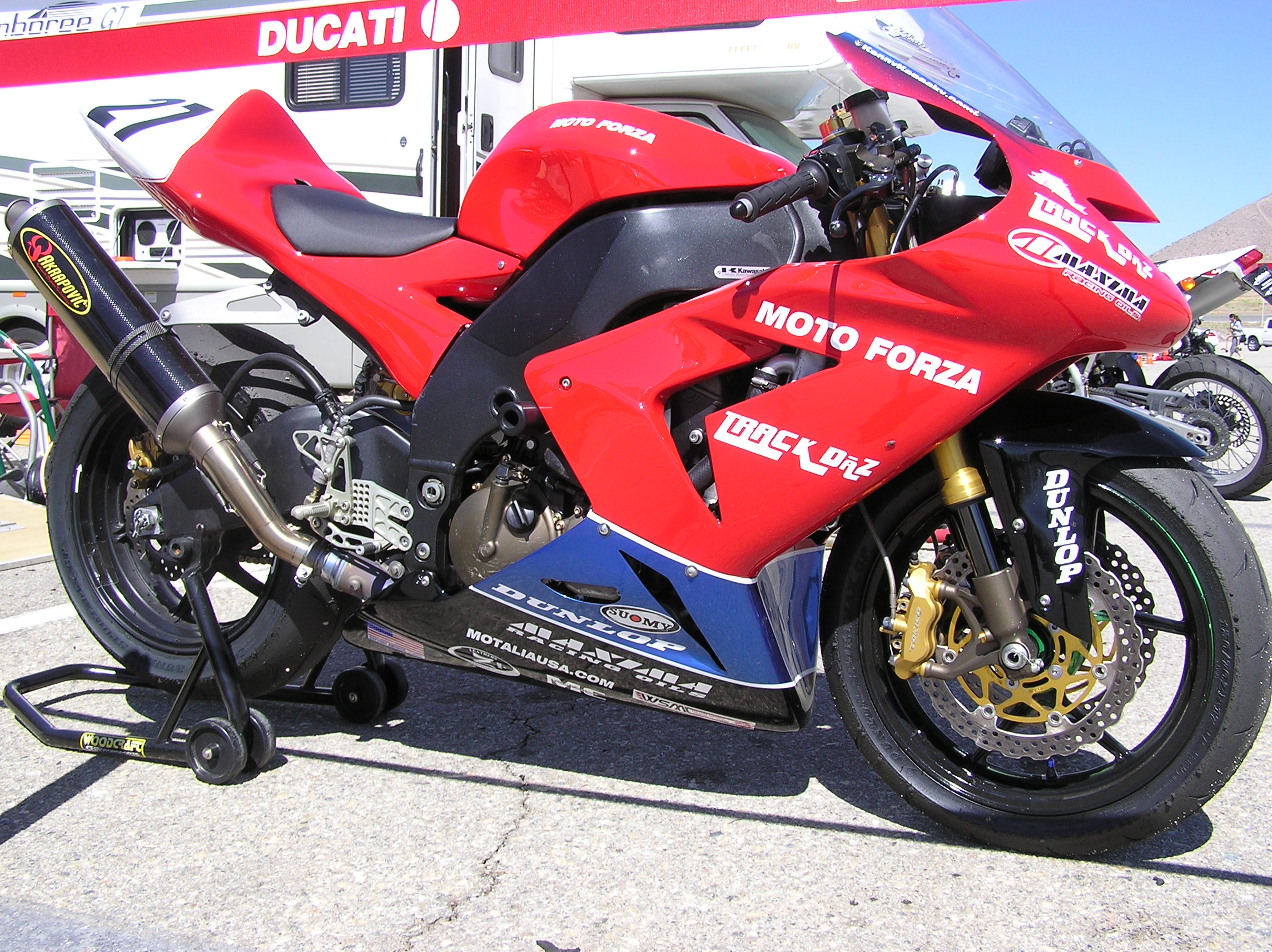 Moto Forza ZX-10R TrackDaz bike information
Quite often during our TrackDaz "Riding with the Champion" program we will be on board a 2004 ZX-10R maintained by Moto Forza.

This bike is used as a fast stable platform from which we can ride with, observe, lead/follow and more with our participants in the Ride with the Champion program. We race exclusively on Ducati Superbike production bikes, learn more about our 2006 WSMC #1 999R race bike here.


Kenny working closely with Lloyd Magruder at May 8 TrackDaz event

Details on our Moto Forza / TrackDaz bike are as follows:

2004 ZX-10R

Dunlop D209GP Sportmax tires (front 120/70x17, rear 190/60x17)

Stock motor

Akrapovic ti race exhaust system

PCIIIusb

Ohlins rear shock | re-sprung/revalved stock forks

520 chain kit (16/41 gearing)

Maxima Racing Lubricants

MC Pro Designs custom paint on Attack Racing Bodywork

Attack rearsets and silencer brace, aftermarket clip-ons, Scotts steering damper

Moto Forza | www.motaliausa.com

Dunlop Tires

www.trackdaz.com

...and of course, my #1 family! Dana, David, Jessica, and mom.
Copyright © 2006-2011 Kenny Kopecky. All Rights Reserved.
Last modified: December 06, 2011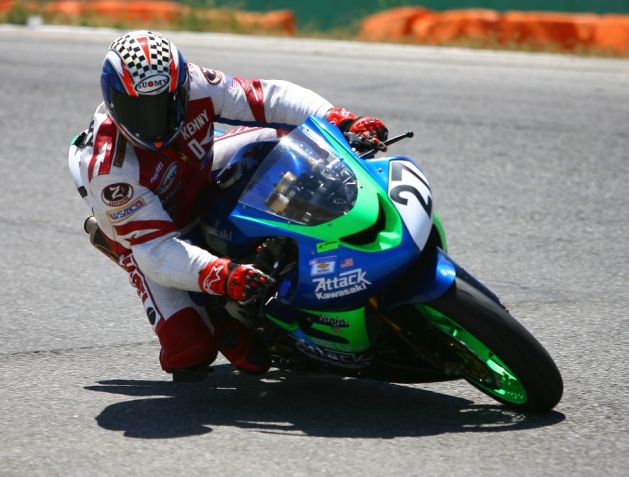 We no longer have this bike in 2009.