Kenny Kopecky / WSMC #27 / Toyota 200 event pictures from Oct. 14-16, 2005

Friday pre-qualifying...999R's are ready and 749R's are parts doaners. Got tires?

KK exercises while Balz tunes... New Z Custom Leathers race suit

Kenny readies for 1st winning race on Saturday

The lead in first 5 seconds after start in Formula Twins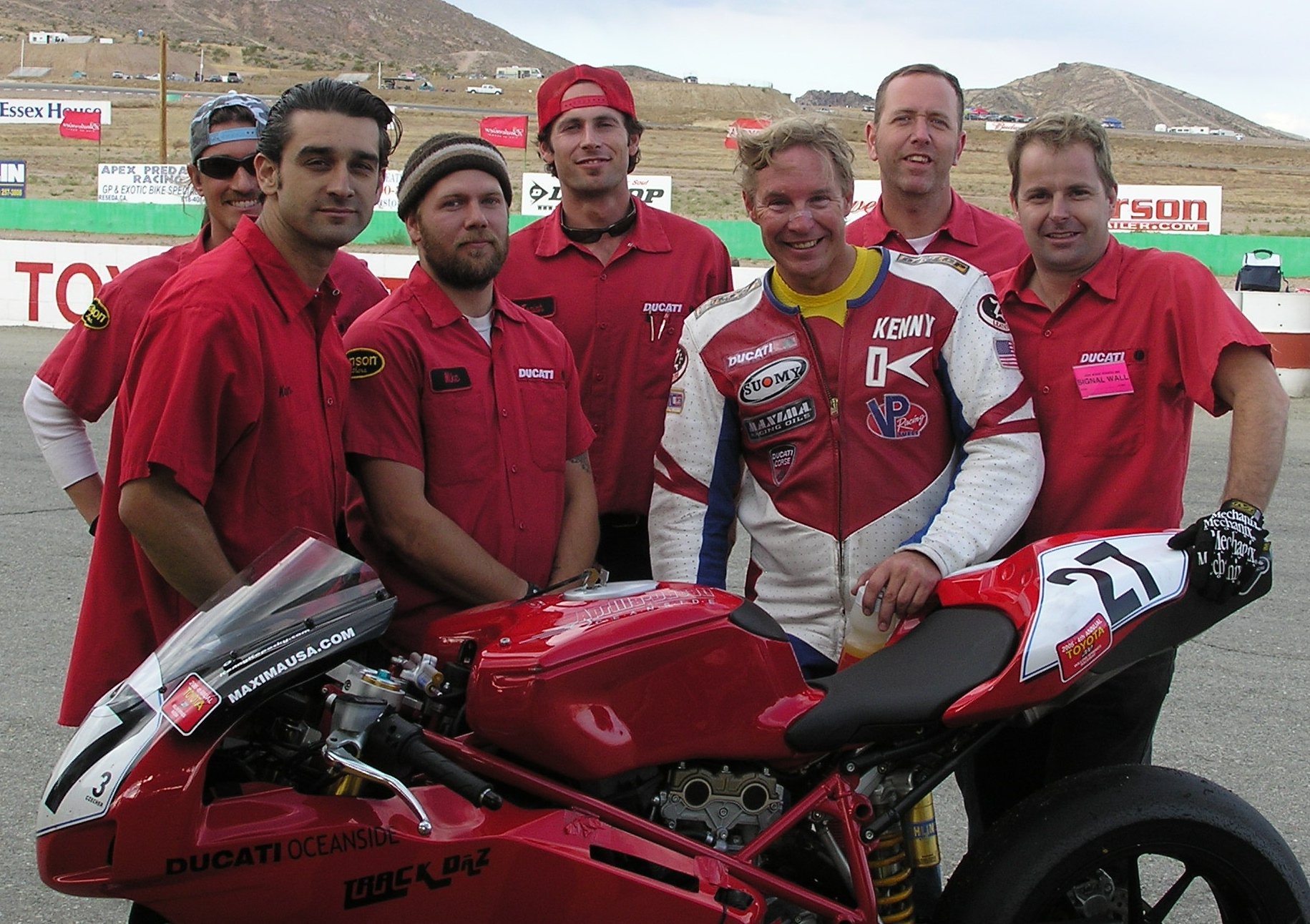 The Ducati Oceanside crew, joined by GP Motorcycles Paul Lima, after the Toyota 200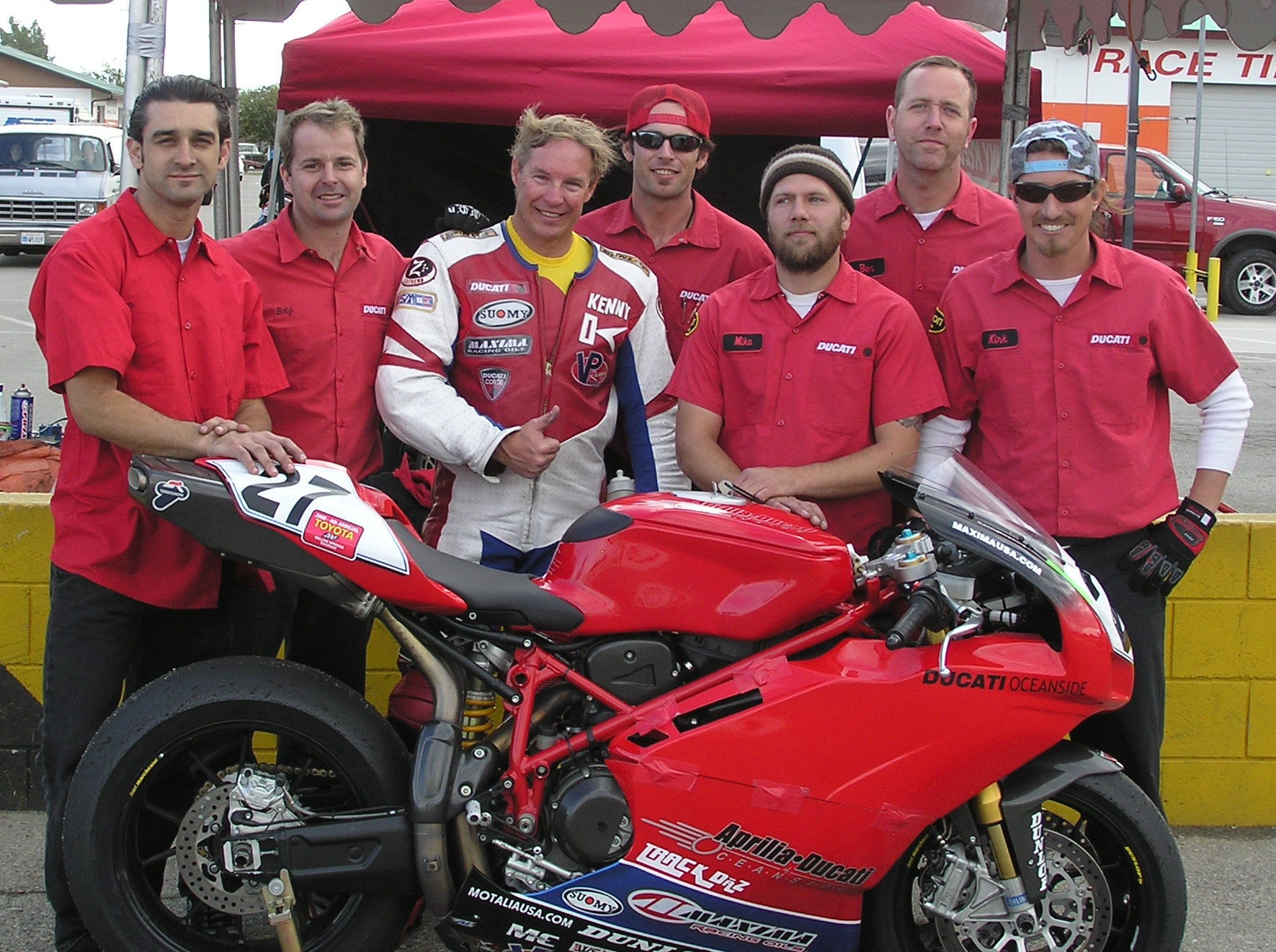 Kenny and Dana Kopecky are happy! Another crew shot, and the Ducati North America/Ducati Oceanside 999R!